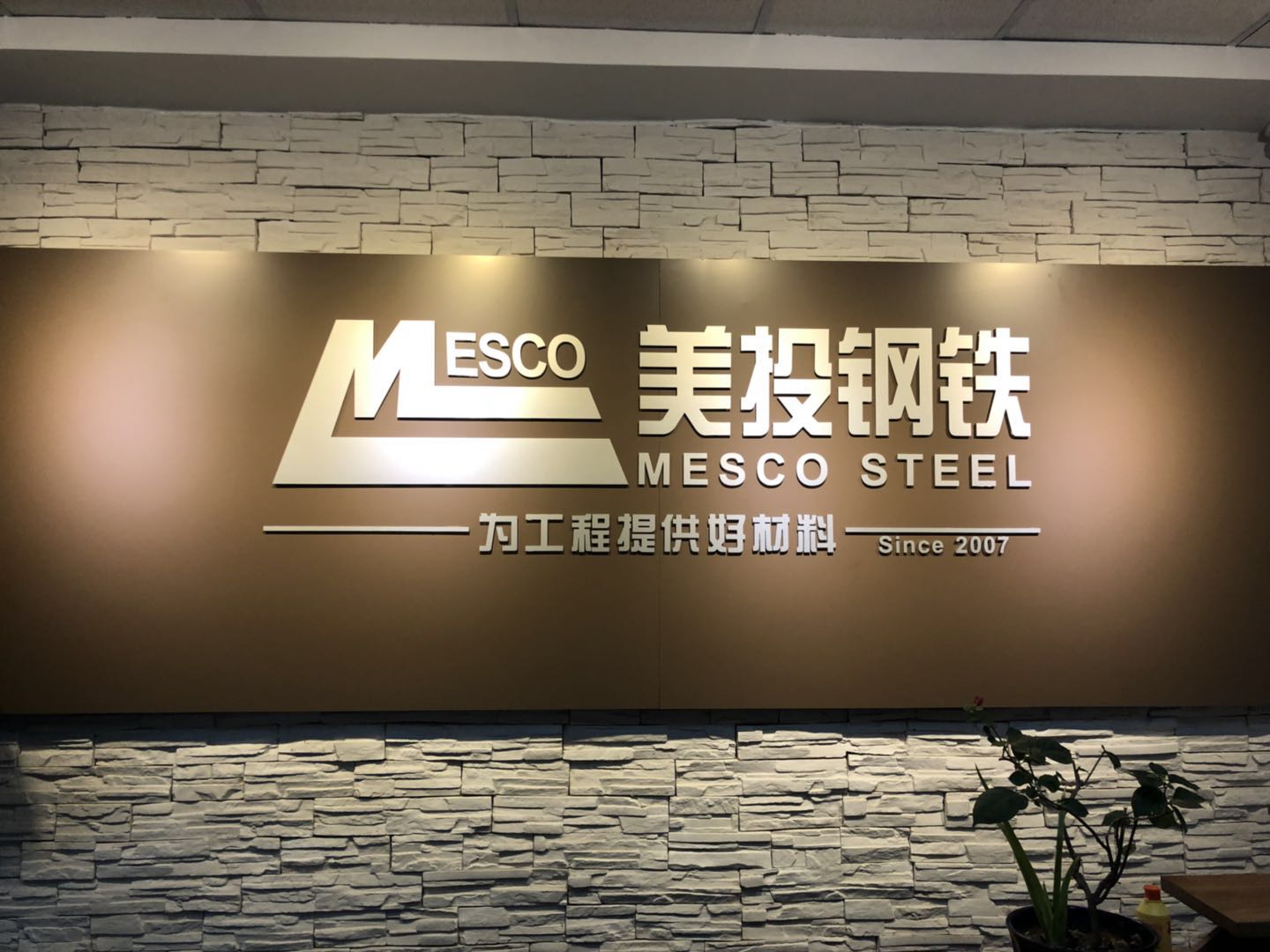 Company Information

Welcome to MESCO STEEL, specialist in CRC, GI/GL and PPGI/PPGL etc. coated steel products.

MESCO STEEL's own brand MESCO®,is a high-middle level brand of coated steel products. With much better quality and cost performance, it gains many customers' approval and liking. In the light of 1 country 1 PPGI agent, we help a lot of customers open their local market with MESCO® with 15 years no color fade.


With motto "Supply better material for projects and find best solution for clients", Welcome you to partner with MESCO STEEL.

Why Choose MESCO STEEL
· Profession --- 10 years experiences in CRC, GI, and PPGI products.
· Trustworthy --- Strategic partner of Sayo, Hair, Moutai, Nippon Paint, Iris etc. famous brands.
· Own brand --- MESCO®, which is high-middle level brand in coated steel products
· Buying channel protect --- For PPGI, MESCO STEEL only chooses 1 agent in 1 country
· The 3rd party inspection --- at any time, at any place
· Our advantages
o Expertise: We know how to properly handle every step of production
o Materials: All color steel sheets are made of high-quality raw materials
o Productivity: We guarantee all your orders will be finished in earliest time
Application & Details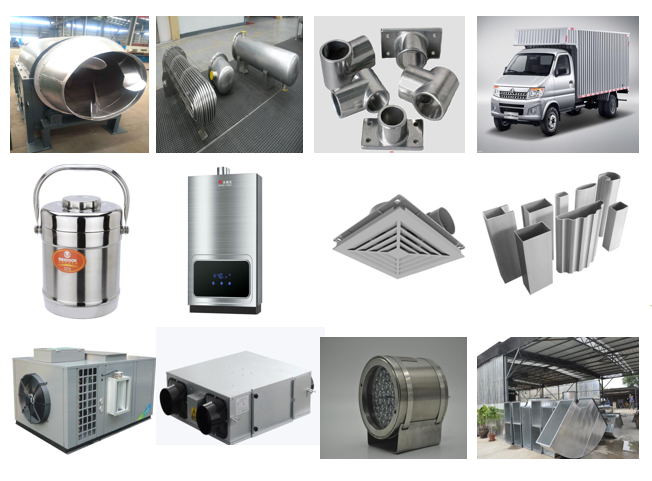 YOU WILL ALWAYS GET WHAT YOU PAID IN MESCO STEEL.

We are the biggest coating steel exporter in North of China, which can mainly provide Aluminum coil Prepainted galvanized / galvalume steel coil (PPGI/L), galvanized / galvalume steel coil (GI/L) and cold rolled steel coil (CRC), Aluminum coil, Zn-Al-Mg coil etc.
Aluminized Steel Coil
Aluminized steel is carbon steel coated, through the hot-dip process, with an aluminum-silicon alloy. The aluminum coating provides resistance to high temperatures and a bright appearance. The silicon promotes better adherence of the coating to the base metal. Aluminized sheet and coil will maintain their bright appearance and provide long-term service at temperatures up to 900 degrees F - a higher temperature than comparable zinc-coated products can withstand. Even though aluminum corrodes faster than zinc, the oxide that forms on aluminum adheres tightly, protecting the base metal.
| | |
| --- | --- |
| Carbon, Max % | 0.15 |
| Manganese, Max % | 0.6 |
| Phosphorus, Max % | 0.035 |
| Sulphur, Max % | 0.04 |
ALUMINIZED STEEL (ASTM A463)

Coatings

T1-40

T1-25

T1-13

T1-60

Type 2

Oz/SqFt

0.4

0.25

0.13

0.6

0.65
| | |
| --- | --- |
| Gauges | .008 Through .146 = Manufactured Limit (0.20mm to 2.5mm) |
| Widths | Up to 60" Wide = Manufactured Limit |
| Grades | CS(A or B), DDS, EDDS, EDDS , Structural, HSLA, DX51, DX52, DX54,DX56 |
| Surface | Oiled, Dry, Chemical Treatment |
PACKAGE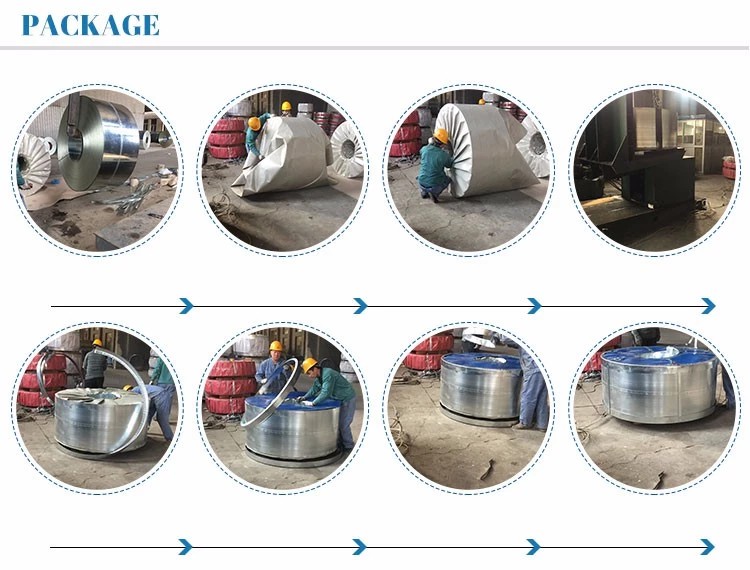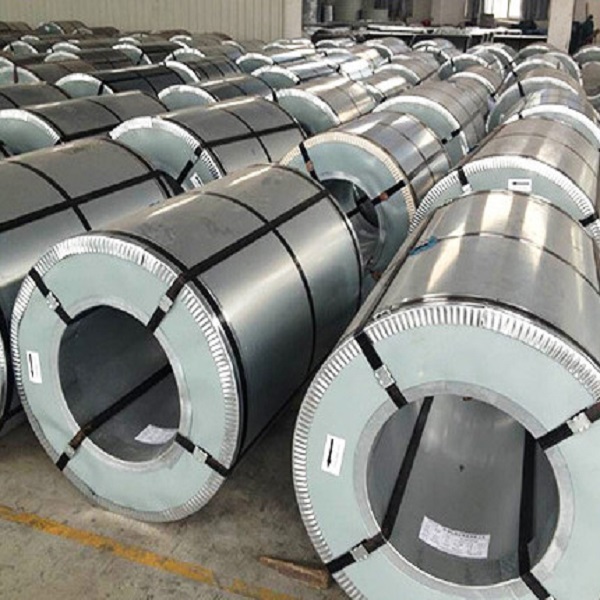 CONTACT US
To be a respected steel supplier!
Best Regards,
Icey Lee
Sales Manager
Mesco Steel Co., Ltd.
12years 47Countries 400+clients
International Business Building , Free trade Zone | China

Tel:86-0411-87319858 | Fax: 86-0411-87317868 | Mobile: 86-15241490612
Email: mesco_06@aliyun.com | www.mescosteel.com.cn