Part 1 Hot rolled steel. Section 2 - Influence to the price which is caused by negative tolerance.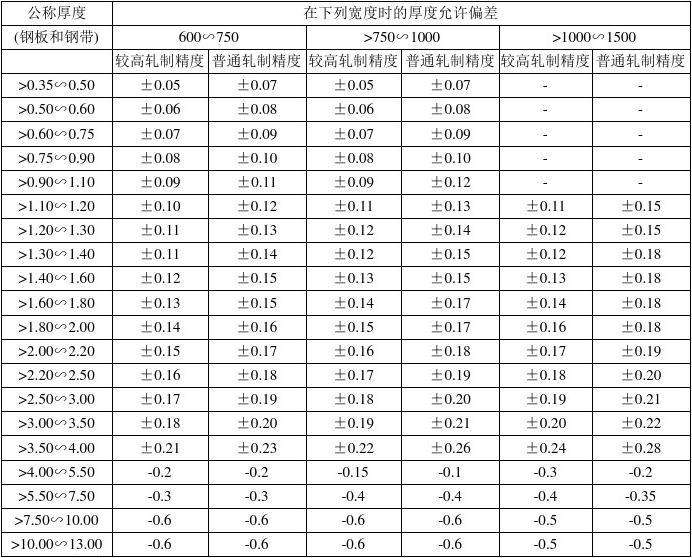 Part 1 Hot rolled steel. Section 2 - Influence to the price which is caused by negative tolerance.
Normally the negative tolerance of hot rolled steel coil is 0.25mm. For thick ready stock sheets, it could be 1-2mm.
There is a circumstance which most buyers frequently encounter, when a customer inquires the price of hot rolled sheet (not stock), the price difference from various suppliers can be big. This is because honest suppliers quote on the base of actual net weight with reasonable thickness tolerance, but some quote on the base of either theoretical weight or with big negative tolerance (in fact they are the same thing). For example, the client asks for sheet with 10mm thickness, but the supplier quote the price of 9mm thickness. The price difference can be 10%, it's quite a lot.




Another reason which may cause big price gap is "export without paying the tax". It's illegal. This way can evade 7%-8% tax from the cost which is also a big deal. If plus theoretical weight delivery or with big negative tolerance, the price gap can reach 17%-18% comparing to how much it should be actually. As you can see, the offer is extremely attractive now. But still, the risk also remains, whenever the situation was found by Chinese customs, your deposit, even full payment will disappear because no one will spend millions to get the materials back from them after receiving all of the payment by taking the risk of his business being shut down and himself might be punished.




So, for the purpose of keeping the cheating away, when you inquire coils, ask how much is the negative thickness tolerance and whether the price is based on actual net weight; when you inquire sheets, ask for two prices that of both coil form and sheet form. The cost of de-coiling is just 30-50 RMB/MT, plus short distance delivery, 100-150 RMB in total could be enough.
But the most important is to find some reputable firms and trustworthy suppliers, as long as they are reliable, you are safe. There is not a single supplier will push a client away by offering a high price, because the steel price is very transparent now, but integrity is never transparent.
MESCO is the steel material expert by your side. Hope the above-mentioned information is favourable for you. If you have any questions or want to know more, please contact us.
Product quality is more reliable than Third Party Inspection!
Website:www.mescosteel.com.cn
Email: mescosteel@aliyun.com
mescosteel@mescogroup.com.cn
mesco002@mescogroup.com.cn
mesco02@aliyun.com
15 years, 75 countries, 480+ clients domestically and worldwide!
Largest private coating steel supplier in northeast China.
Wind Vane company of price in mainstream media.
Council member enterprise of Chinese Steel Export Union.
Council member enterprise of Chinese Northeast Steel Structure Union.
Chinese top 50 coating products supplier in 2019.
Chinese top 100 steel products supplier in 2020.
Chinese top 30 coating products supplier in 2020.